Honda Life - Where to travel during the winters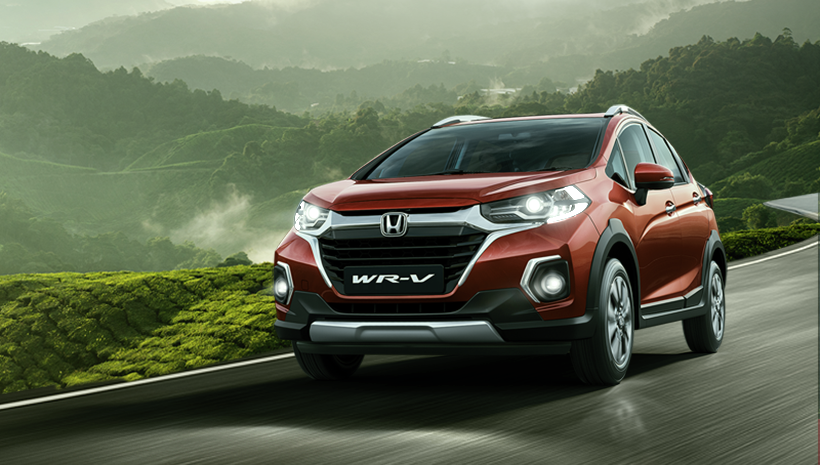 Honda Life - Where to travel during the winters
Your plans of travelling to the best winter destinations of India in 2021 must have gone in vain amidst the pandemic scare. However, with vaccination drives around the country going in full swing, the situation has improved significantly and more importantly, has become somewhat favourable for travelling. So if you are fully vaccinated, it is time that you pack your bags and drive away from the hustle-bustles of your daily life to amazing winter travel destinations.

"Where to travel during winters?" is one of the most common questions that cross our minds whenever we plan for a winter vacation. Thus, we bring to you some of the best places to visit in winters that you can consider, maybe for your next winter road trip.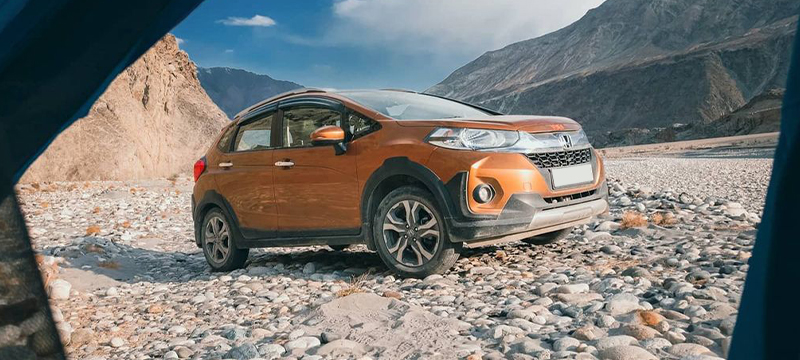 Winter travel destinations in India
India is one of the most astonishing countries whenever it comes to winter destinations. It has mountain ranges that will leave you mesmerized with the magic of fresh snowfall and also accommodates beach destinations for people who look forward to ditching the winter chills and enjoy pleasant climates.

Here are some of the top winter travel destinations (in no particular order) that you can consider for experiencing the season at its best:
1. Gulmarg
Often referred as the "Crown Jewel" of Jammu and Kashmir, this small town comes to new life during the winters. While it can be visited all around the year, its beauty during winters becomes unmatched. The sight of snow laden mountains and frozen lakes make a picture-perfect landscape that will leave you bedazzled.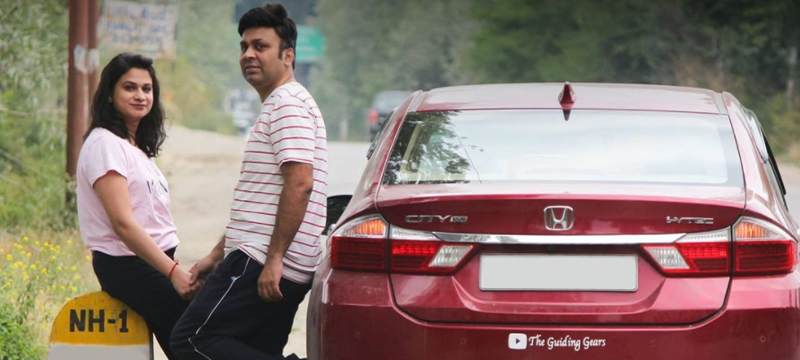 2. Manali
The ultimate honeymoon destination, Manali is undoubtedly India's one of the most loved tourist places in winters. A tourist hub, the town receives ample snowfall and offers some of the most stunning views of towering snow laden Himalayan ranges. Moreover, it is well-connected with highways, making it a perfect destination for a winter road trip. For instance, Delhi to Manali is one of the most popular road trips in North India.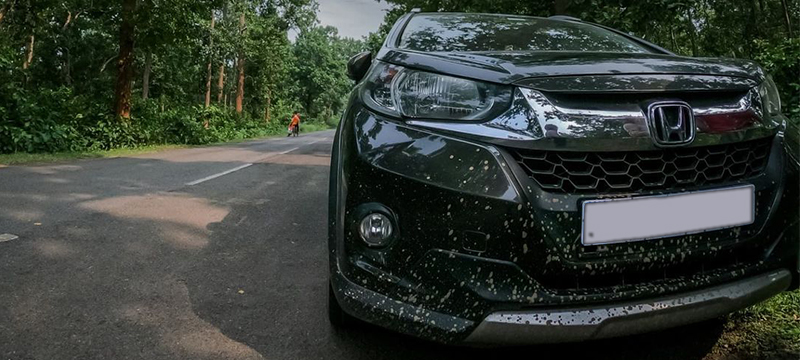 3. Dalhousie
Situated in the Chamba district of Himachal Pradesh, Dalhousie is a small town that you can consider travelling in the winters. Contrary to tourist places like Manali, Dalhousie is a quaint and peaceful hill station that attracts a horde of nature lovers. If you plan to visit, consider going for hiking activities in the spellbinding snow-laden deodar forests.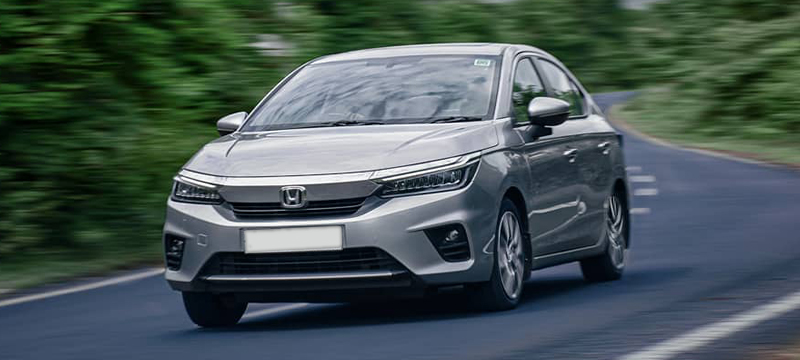 4. Kutch
Onset of winters also marks the beginning of the world famous cultural fest "Rann Utsav" at the Rann of Kutch. The festival invites lakhs of tourists each year and leaves them nothing but enchanted with picturesque landscapes, traditional cuisines, and desert safaris. For instance, stargazing in sub-zero temperatures in the wide expanse of white lands could be a sight to behold during your winter travel.
5. Goa
Goa is the best place for making winter travel. plans if you're not a snow person. Period! The onset of winters marks the beginning of the party-season and the place becomes extremely lively. The ultimate beach destination, Goa is just perfect if you are looking to sway away from chilly cold waves. What's best; take a winter road trip from Mumbai to Goa. Spend your day sunbathing at serene beaches and relish life at night at throbbing nightclubs.
6. Munnar
Also famous as the "Kashmir of South", Munnar is another winter destination if you're looking to escape cold waves. A perfect getaway famous for exhibiting the alluring beauty of the Western Ghats it savours a decent and pleasant winters. Don't miss out on tasting different teas and local homemade chocolates during your winter travel. in Munnar.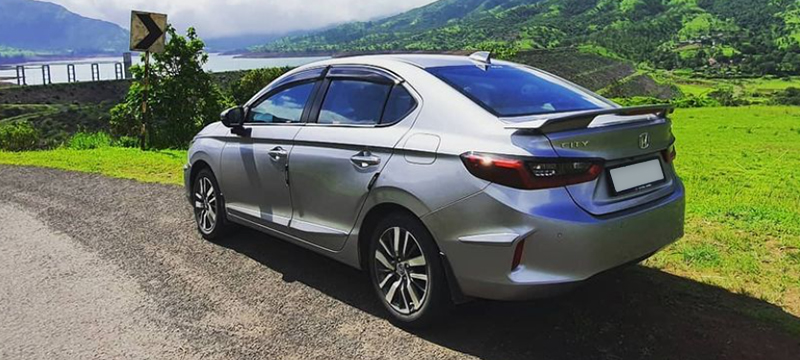 While being too much fun, travelling in winters could be challenging, especially if you're going to places where temperatures tend to drop below freezing point. Thus, make sure to adhere to certain winter travel tips before you even start packing your bags.
Here are some important winter travel tips you should consider:

• First and foremost, (double) check the weather forecast of the place on your planned dates. In case the weather is unfavourable, opt for other dates.

• Pack as per the weather. If you're planning to spend days in the snow, carry warm clothes like jackets, sweaters, caps, socks, etc. to keep yourself comfortable.

• Carry the first aid box. Pack all necessary medications and medical aid. You should always hope for the best, but should definitely be prepared for the worst.

• Keep your devices like mobile phones and tablets charged. If possible, carry portable chargers or power banks.

• Consider talking to locals rather than travel agents to plan your trip. Locals know the place better than anyone.

• Plan your travel and make bookings in advance. It is one of the most important winter travel tips as events like Rann Utsav and Goa Carnival experience footfall from worldwide. Thus, it is wise to make bookings earlier.

While the above-mentioned places can be reached easily via flights and railways, we suggest you take roads and plan a winter road trip. After all, it's not just about the destination, but a lot about the journey. However, consider sticking to all important winter safety tips and tick all the items on the winter car maintenance checklist before hitting the roads.
Tips for safety and maintenance of your car in winters
Driving on awe inspiring highways while grooving to your travel playlist is an ultimate experience. However, this pleasure can turn upside down in minutes if you have skipped your winter car service. Winters tend to take a toll on your car's performance which makes winter car care essential, especially if you're going on a road trip soon. Improper car maintenance during winter can lead to a breakdown in the middle of the road. And believe us, being stranded is no fun!

Here are some of the most important winter car maintenance tips you should follow while planning a winter road trip:

• Warm up your car before starting your journey every day. Start your car and wait for 3 to 5 minutes before you get going. This is the foremost winter safety tip you should follow on a road trip.

• Your car's battery is prone to dying-off in winters. Thus, keeping its charge and health under regular monitoring becomes an essential cold weather car maintenance routine. A malfunctioning battery harms the functioning of your car's electrical systems and performance.

• Air tends to contract in winters. This means that the chances of tyre pressure going low in winters is higher. In order to avoid any misfortunes, carry a portable air pump in your car.

• Dense fog is a common scenario during winters. Thus, make sure that your car's headlights, tail lights, and fog lamps are functioning properly.

• Accumulation of mist or fog on the windshield is fairly common in winters. Since they harm visibility, it is important that you get your car's heaters and defoggers checked beforehand.

• Make sure that the car's wipers are in good condition and working properly. Worn out wiper blades can smudge your windshield which eventually makes driving difficult.

Lastly, plan a winter car service before taking a road trip. Servicing can help in identification of car issues that may become big and ruin your travel plan. Moreover, your car gets a fresh dose of oils, coolants, and other fluids that further ensure high performance on the roads.
You might be interested in:
To know more about winter car maintenance and other winter car care information, visit www.hondacarindia.com .