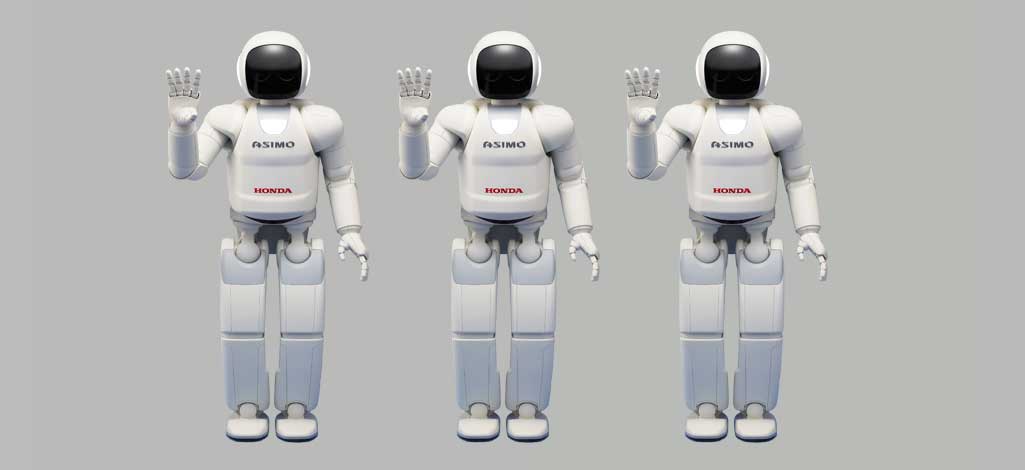 Technology

Top
Advancing to the Future, with Unique Technology
"Utilizing Technology To Help People."
From 30 years ago, ahead of other companies, Honda has been conducting R&D on humanoid robots,
to realize the dream of being useful to people and to help enrich our human society and people's daily lives.
The wide-ranging technologies and experience cultivated through this challenge also have been applied to
other products, leading to various initiatives with the aim of creating totally new value.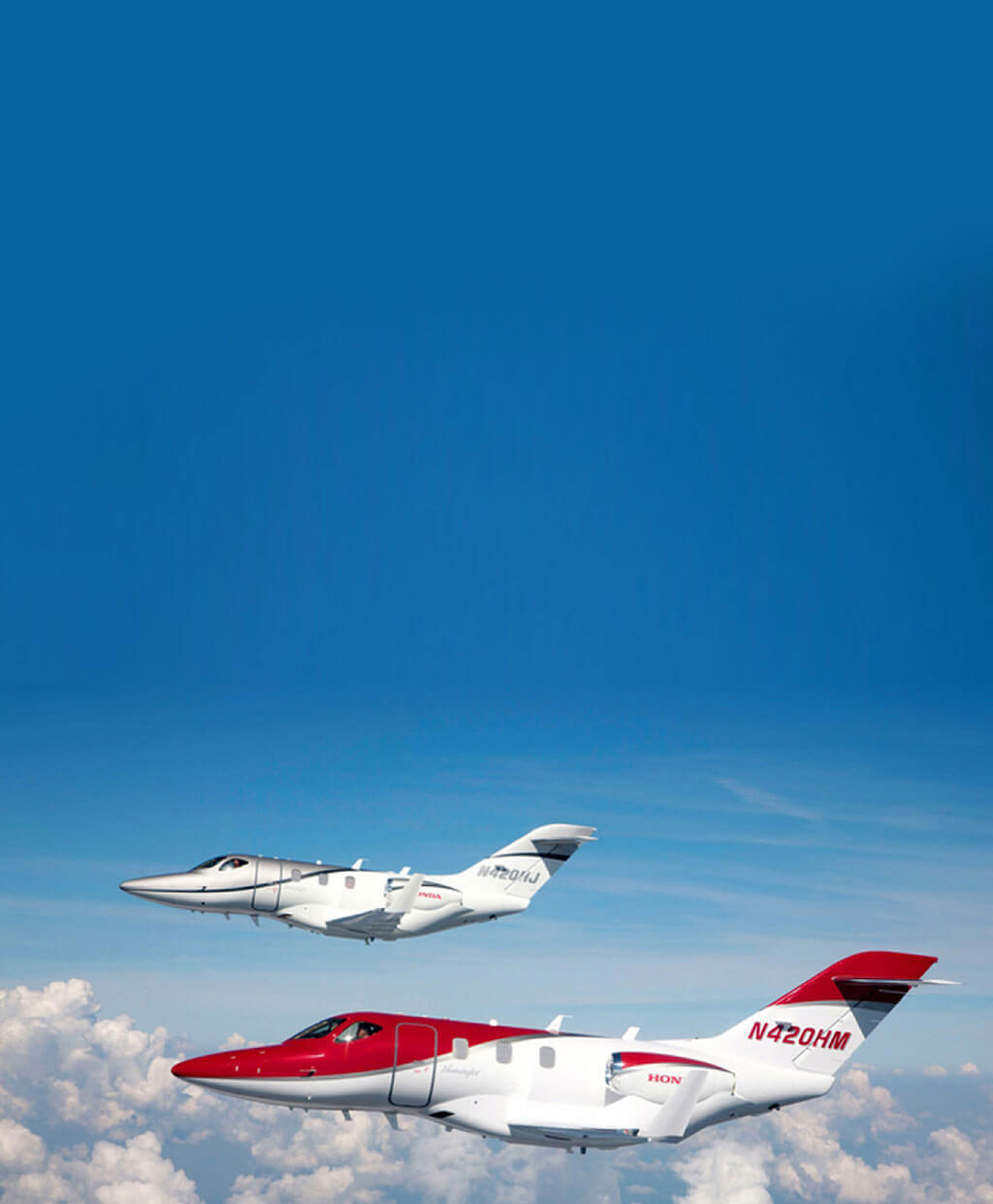 Advanced mobility
The HondaJet
If Honda is going to do it,
it will be an aircraft that never existed before."
Honda continues to take on new challenges to deliver to its customers the joy of personal mobility.
While Honda has developed a range of products for land and sea-including cars, motorcycles, and outboard engines-since its foundation the company has had a vision of taking personal mobility to the skies. In order to bring this dream to life, Honda began research into aircraft in 1986, over 30 years after the company's foundation. Under Honda's user-first philosophy, we have refined our technology to deliver unprecedented new value. A compact, lightweight, small-sized business jet with ample space and superior comfort-we believed such an aircraft would offer faster, more comfortable, and fuel-efficient flight, increasing convenience while reducing costs and environmental impact. We started by rethinking conventional aircraft design, and developed our aircrafts with our own unique technology.
HondaJet-redefining the compact business jet.
The HondaJet is the fastest, highest-flying, quietest, and most fuel-efficient jet in its class. The HondaJet incorporates many technological innovations in aviation design, including the unique Over-The-Wing Engine Mount (OTWEM) configuration that dramatically improves performance and fuel efficiency by reducing aerodynamic drag. The OTWEM design also reduces cabin sound, minimizes ground-detected noise, allows for the roomiest cabin in its class and largest baggage capacity. Casting its eyes to the skies, Honda continues to take on new challenges to bring its customers the joy of personal mobility.
HondaJet Gallery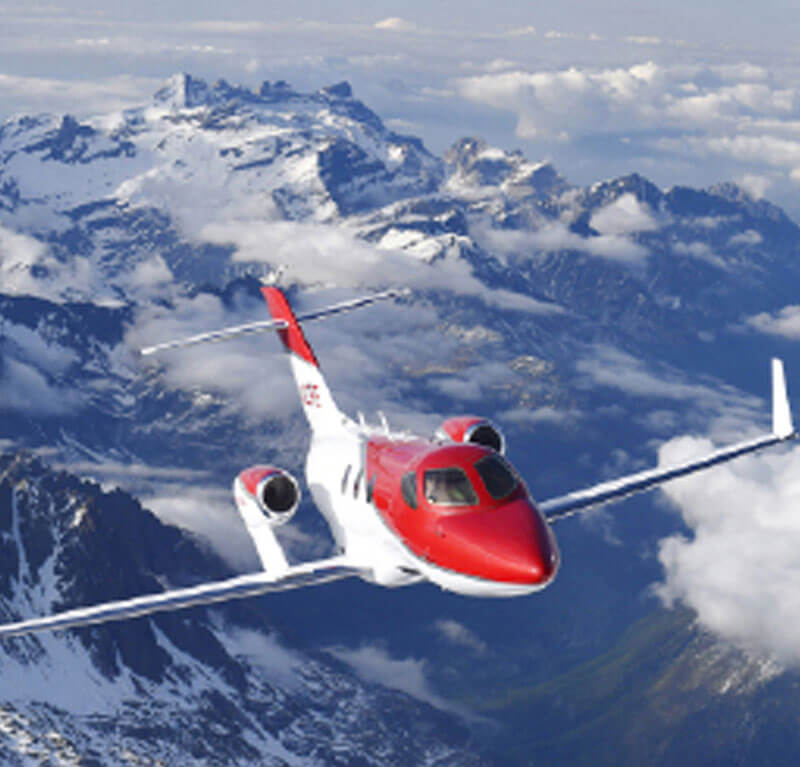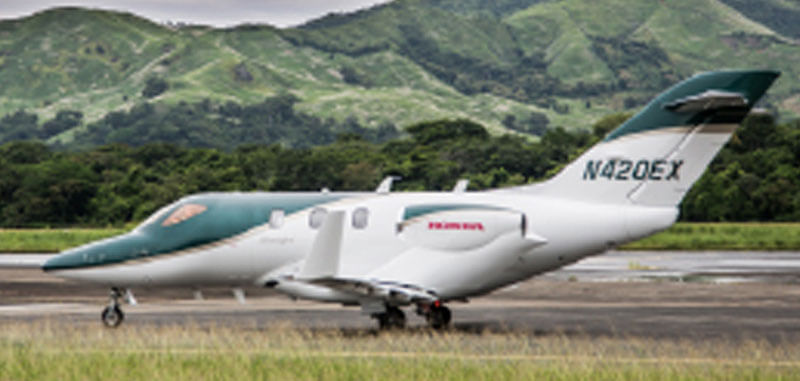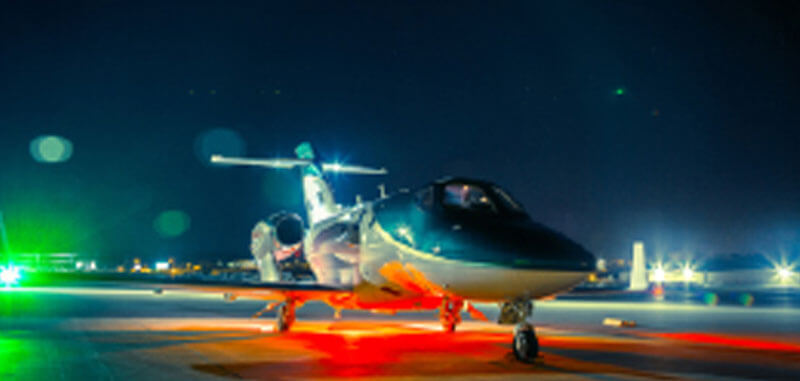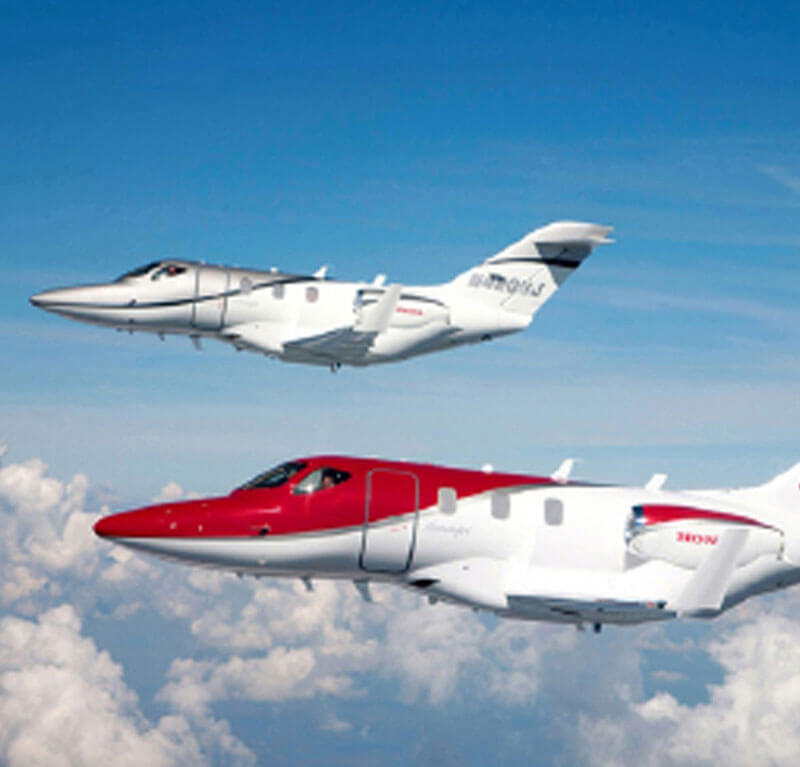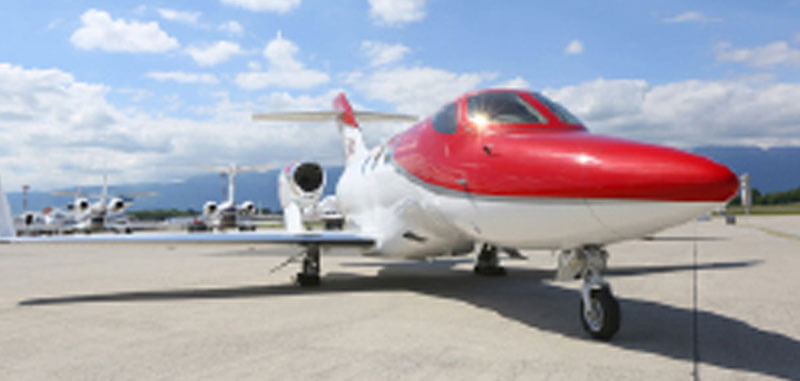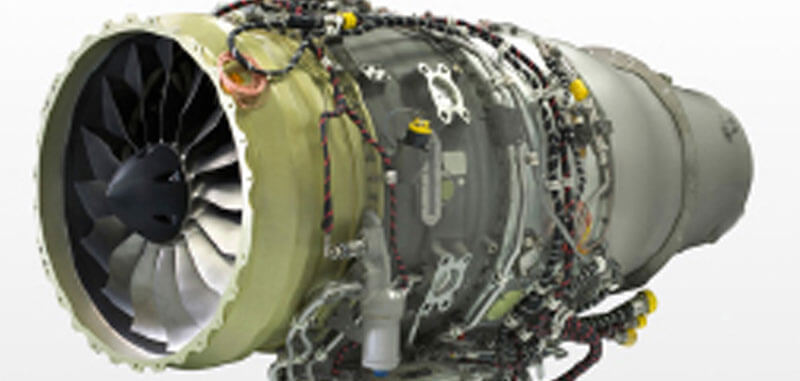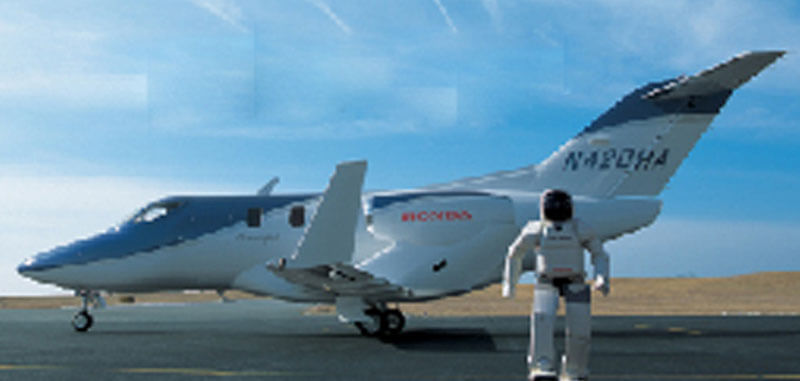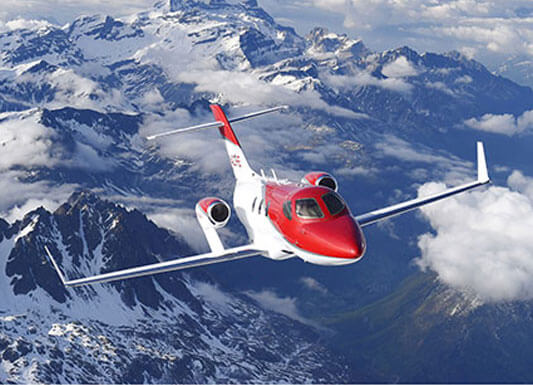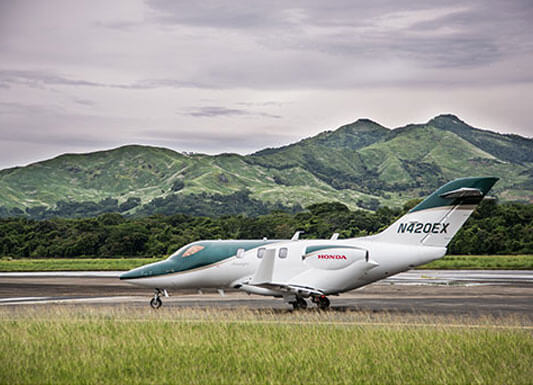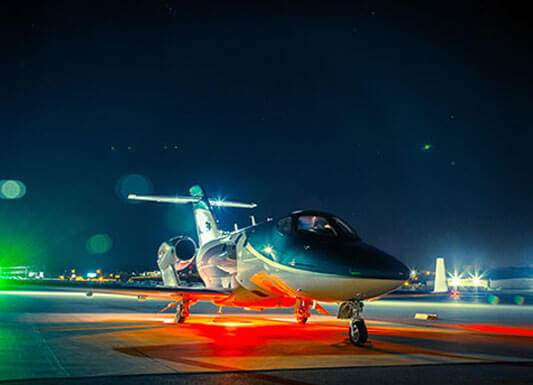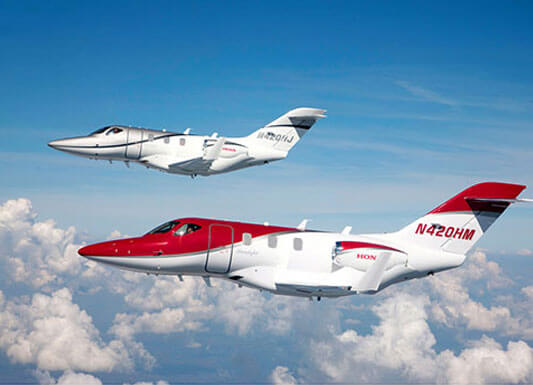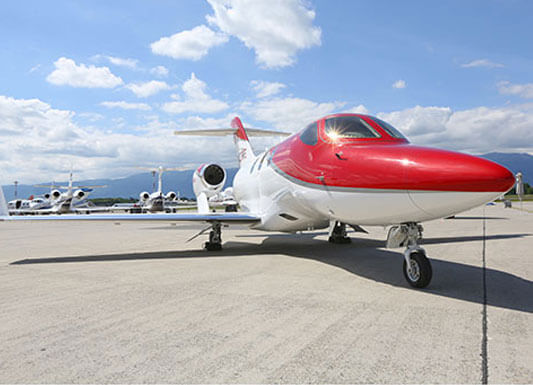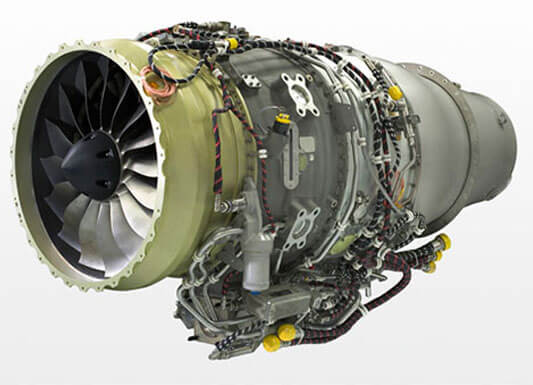 HondaJet Engine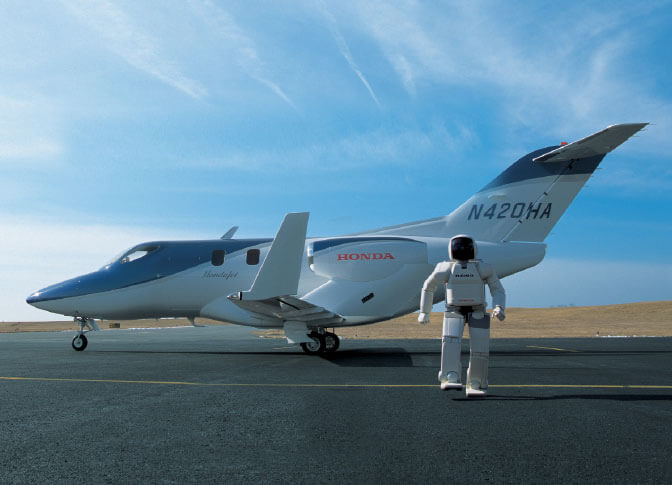 Advanced mobility
ASIMO
An Advanced Step in Innovative Mobility
Since establishment, Honda has continued to take on new challenges in the effort to create
new products and advance technologies with the spirit of utilizing technology to help people.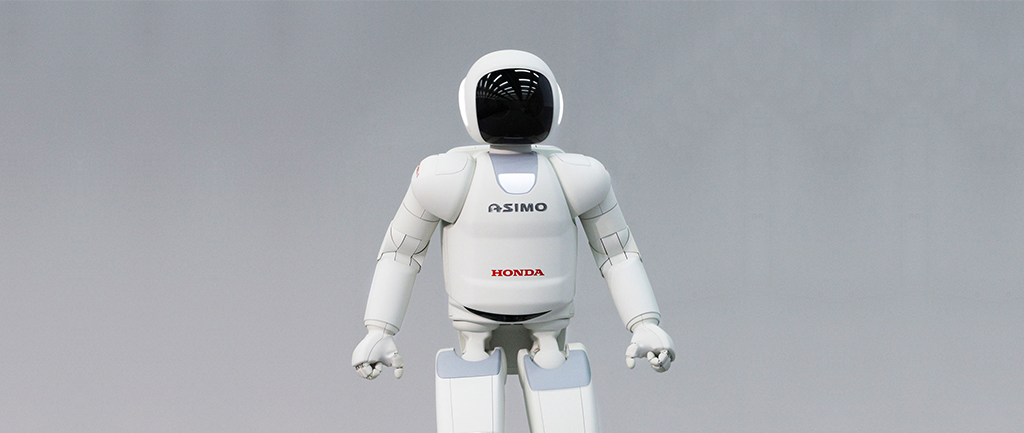 In 1986, Honda engineers set out to create a walking robot.
Honda has been developing and advancing the ASIMO humanoid robot, introduced in October 2000. Today,
ASIMO is the culmination of two decades of humanoid robotics research by Honda engineers.
ASIMO can run, walk on uneven slopes and surfaces, turn smoothly, climb stairs, and
reach for and grasp objects. ASIMO can also comprehend and respond to simple voice commands. ASIMO has the
ability to recognize the face of a select group of individuals.
Using its camera eyes, ASIMO can map its environment and register stationary objects. ASIMO can also avoid
moving obstacles as it moves through its environment.
ASIMO Gallery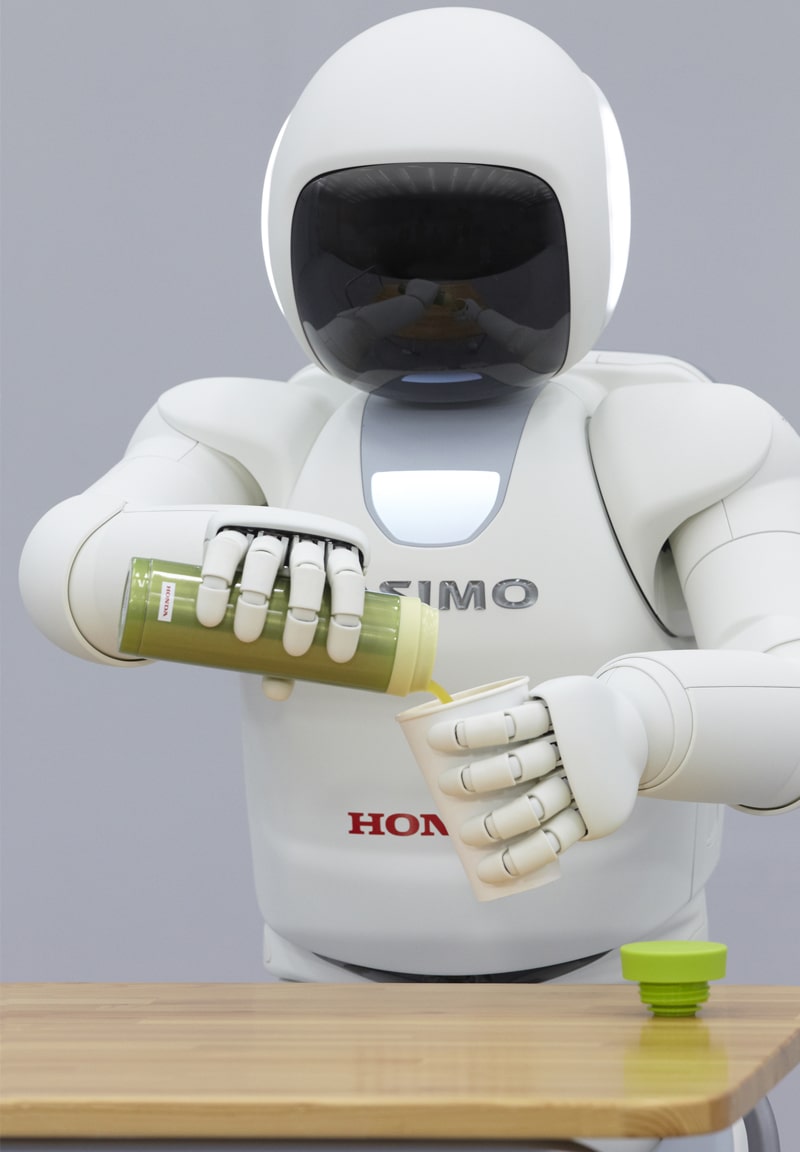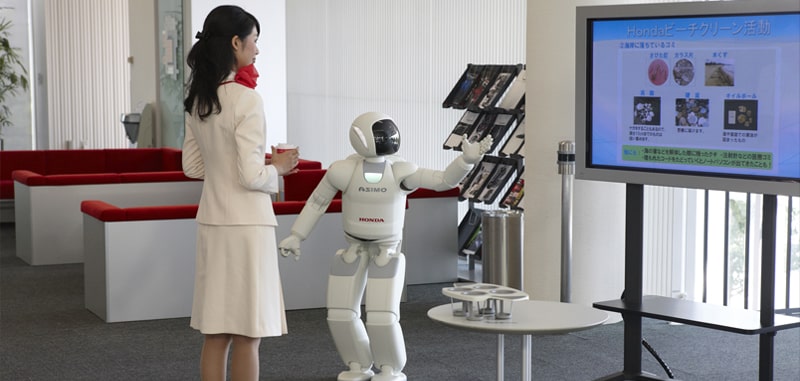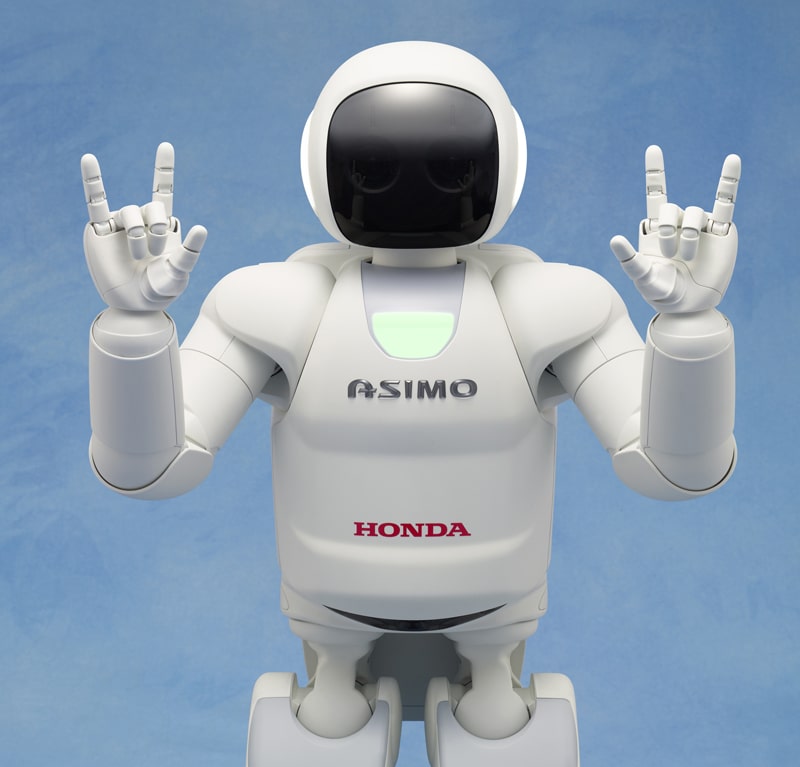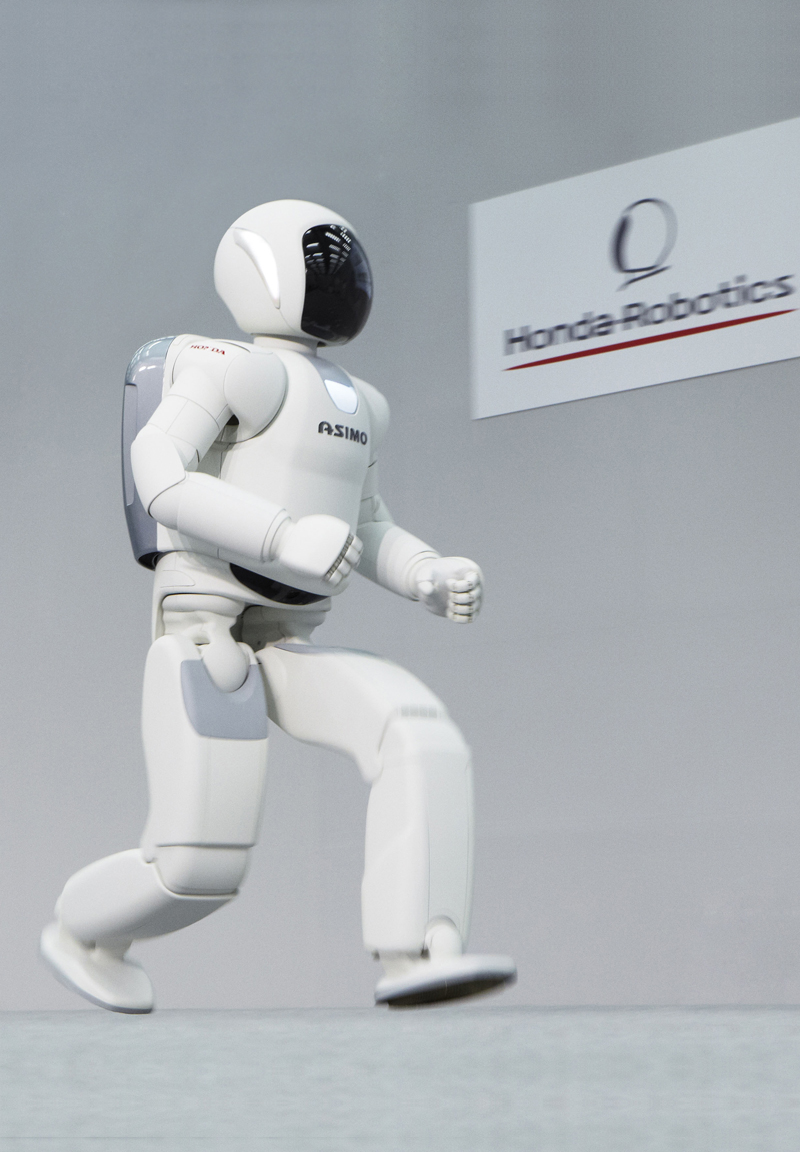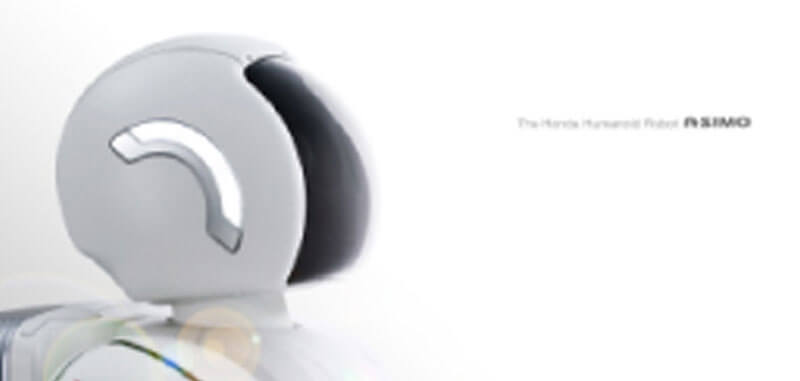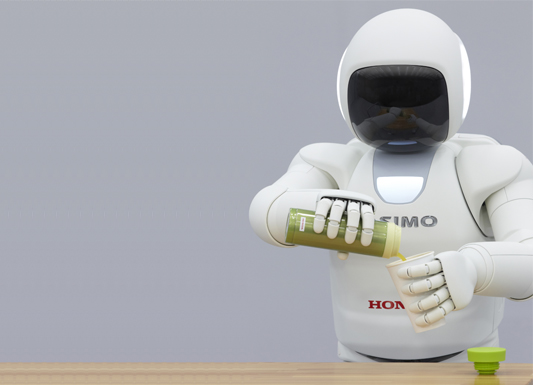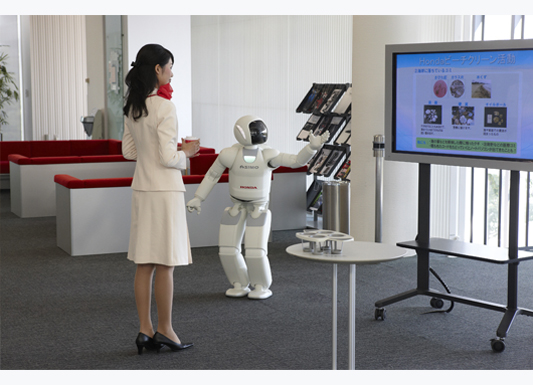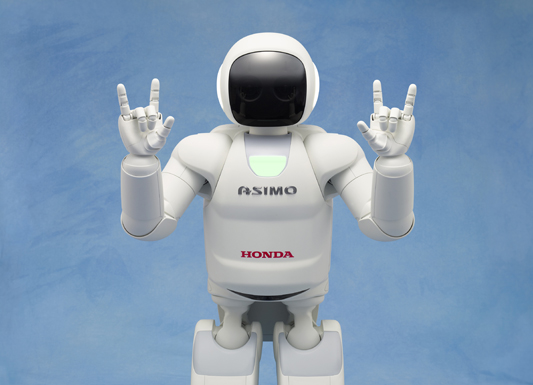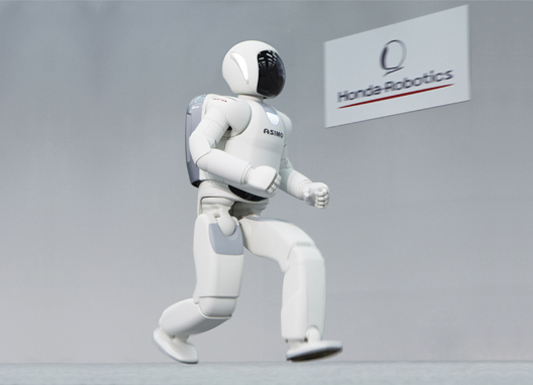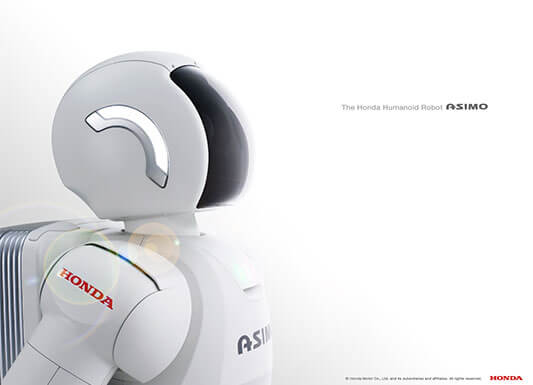 Advanced mobility
Uni-cub
A new personal mobility device that creates harmony with people
The UNI-CUB personal mobility device features a compact size, a comfortable saddle,
Honda's proprietary balance control technology and the world's first omni-directional driving wheel system
(Honda Omni Traction Drive System), which makes possible the same freedom to move forward, backward,
laterally and diagonally that people enjoy while walking.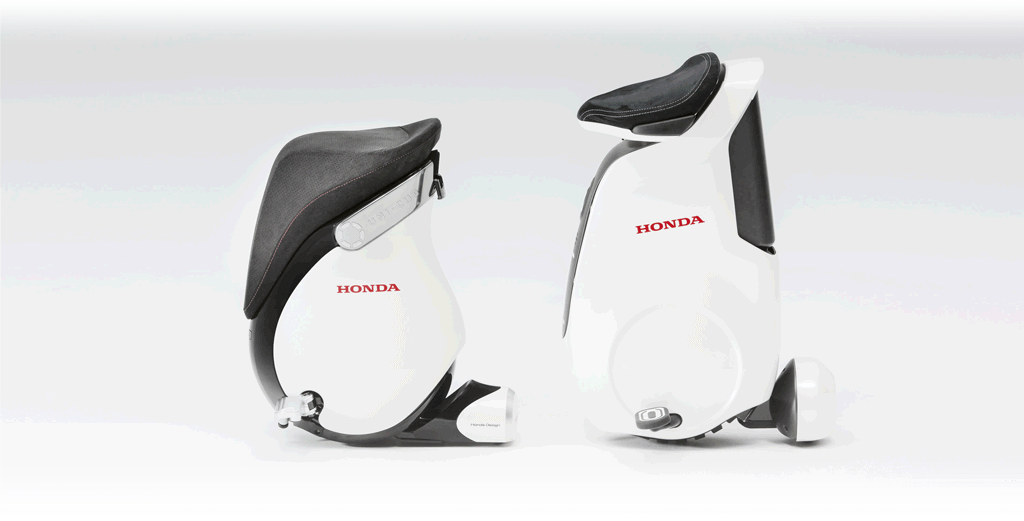 The UNI-CUB and the UNI-CUB ß allowed riders to move forward, backward, side-to-side, and
diagonally just by leaning their body to shift their weight. UNI-CUB ß is smaller and lighter,
and in addition, a new design and materials were adopted in order to improve utility.
Uni-Cub Gallery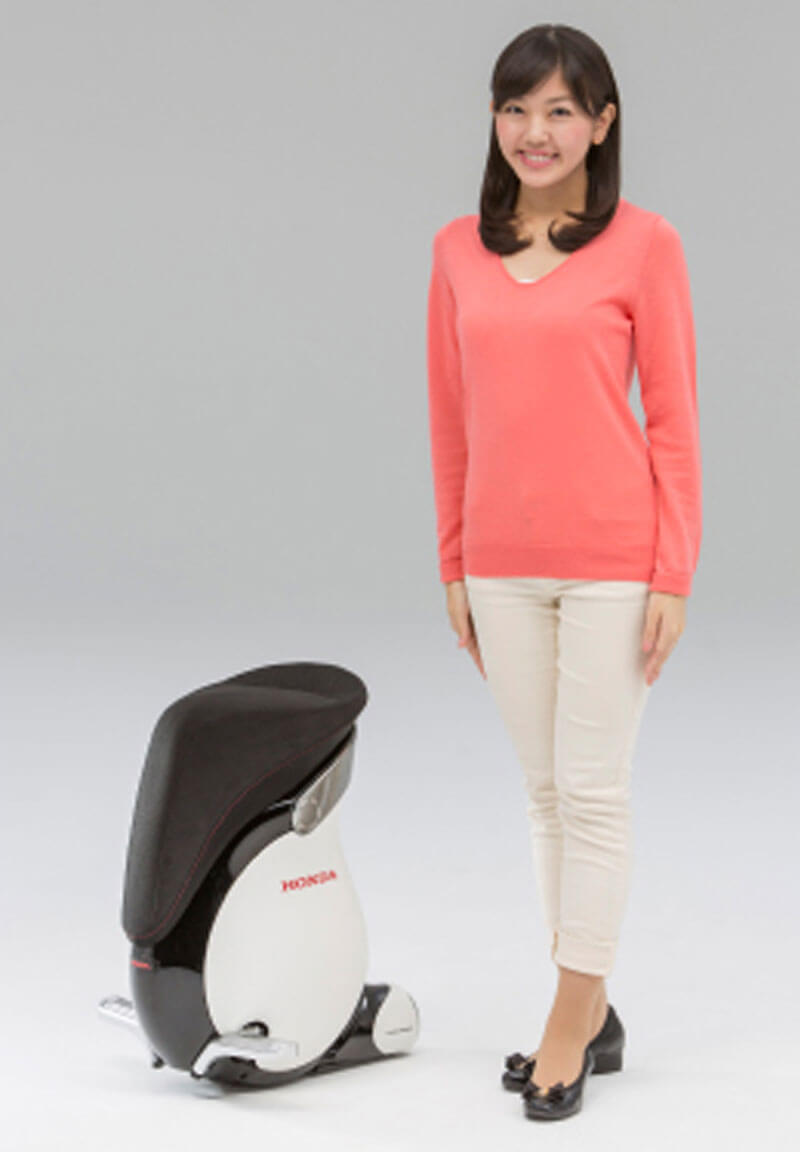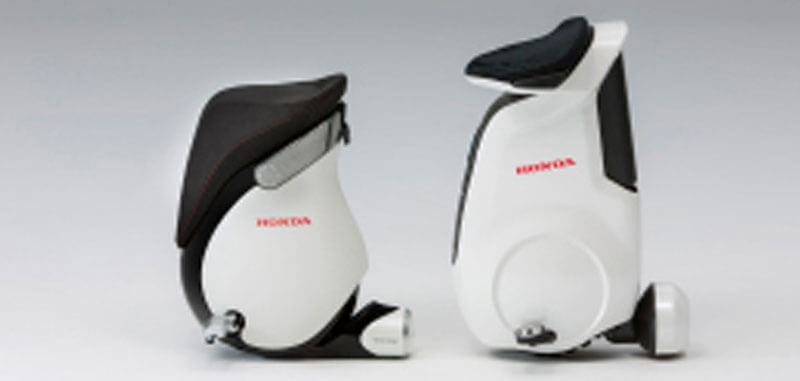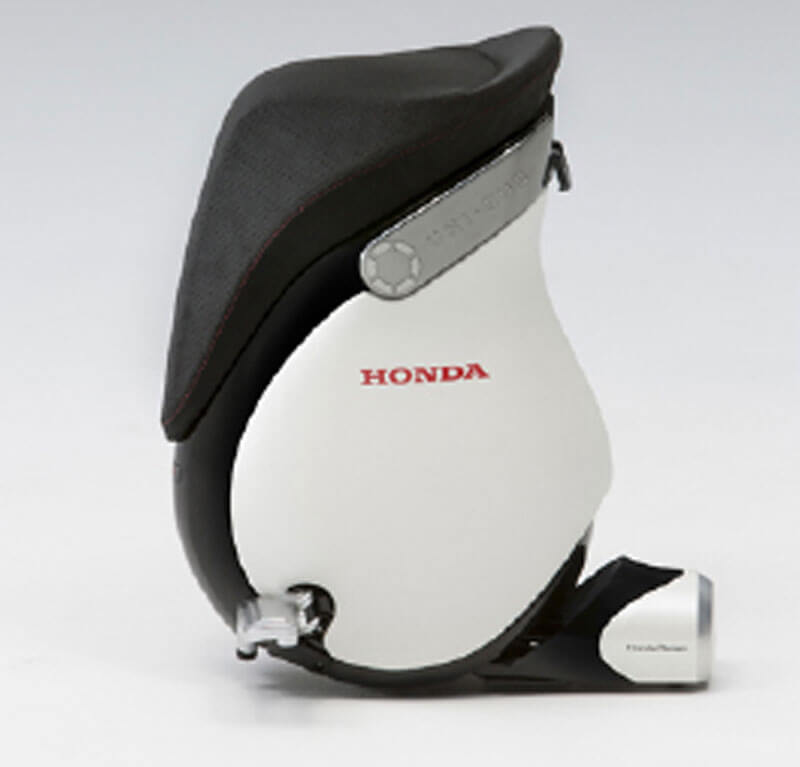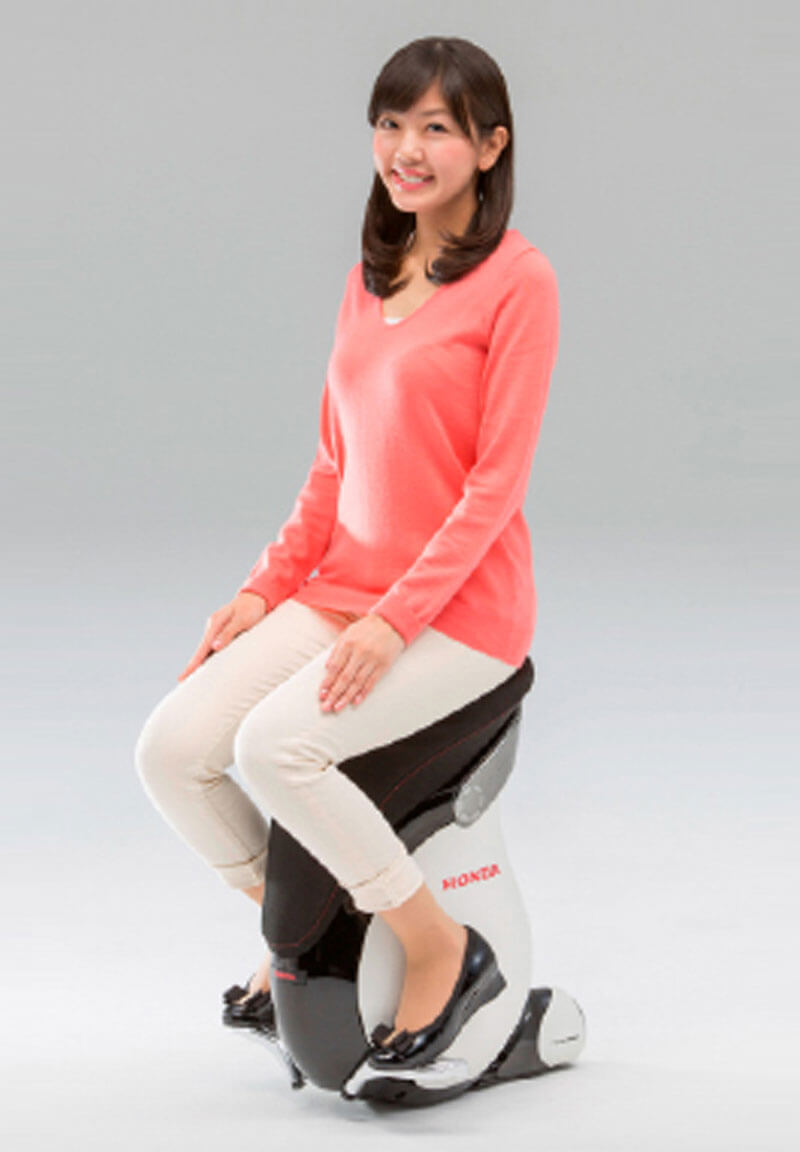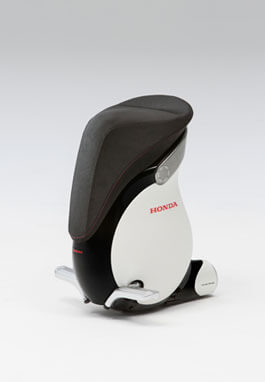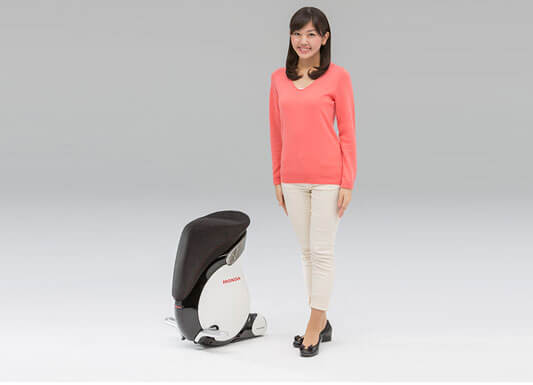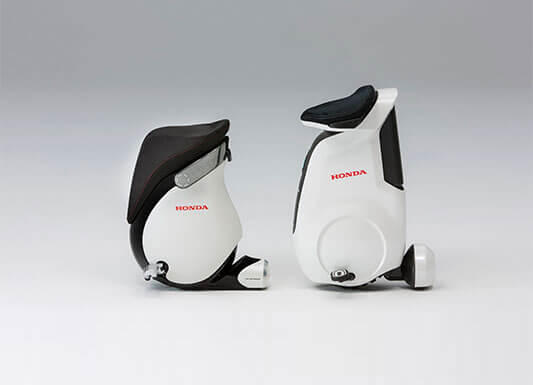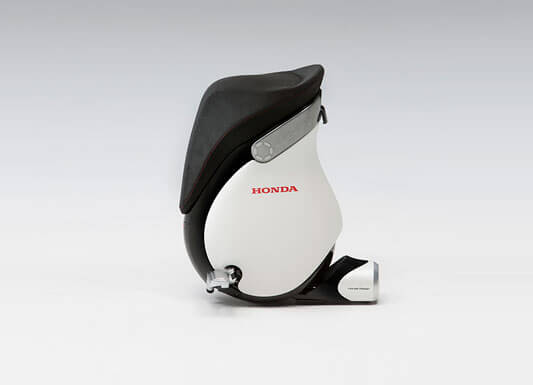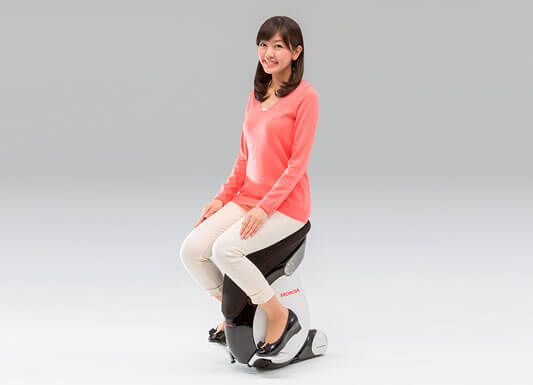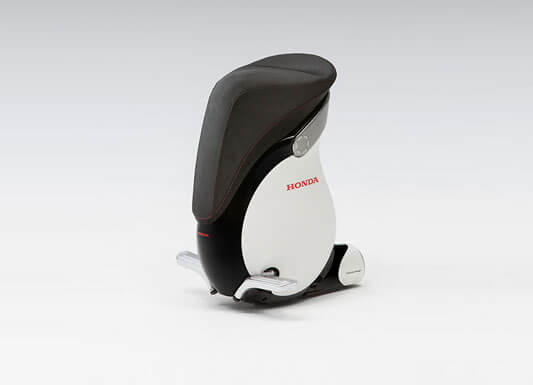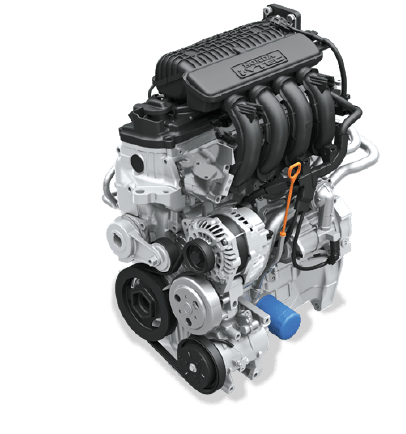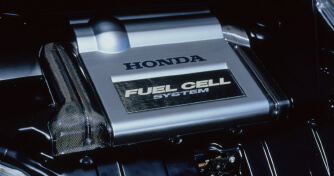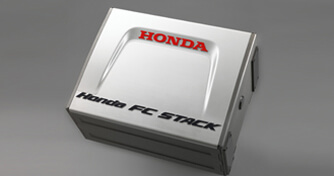 i-VTEC
with i-VTEC engine technology Honda is working to ensure environmental responsibility while
delivering driving pleasure.
i-VTEC: High Power + Low Fuel Consumption
i-VTEC regulates the opening of air-fuel intake valves and exhaust valves in accordance with engine speeds.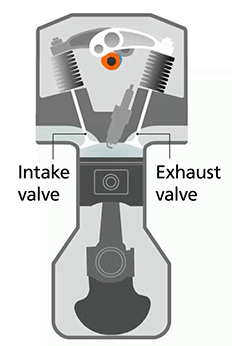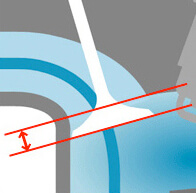 Low engines speeds
Valves are opened only a small amount for lower fuel consumption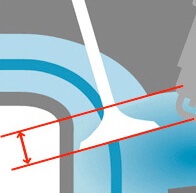 High engines speeds
Valves are wide open for maximum power
Valve opening varies between high and low engine speeds
i-DTEC
with i-DTEC engine technology, Honda is working to ensure unparalled mileage, better thermal
management and unmatched accelaration. The top Fuel Economy and performance ahs been
achieved by application of advanced Diesel Engine technology.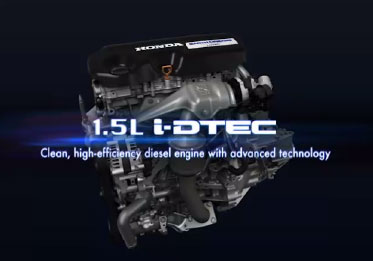 Sport Hybrid i-MMD
Motor-powered driving without starting the engine.
Honda's i-MMD combines high efficiency systems to dramatically increase the driving distance by motor alone, without even starting the engine. No gasoline used = high fuel efficiency
Intelligently assists driver at every turn
Instant automatic engagement according to road conditions
How it works: view the video below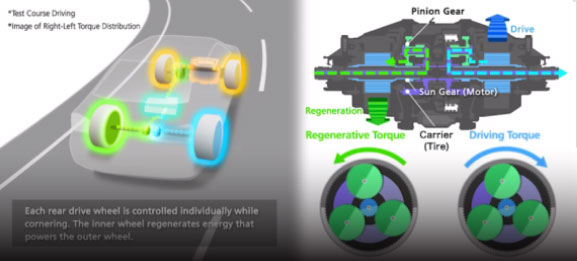 Fuel Cell
FCVs are the Ultimate Clean Cars, Emitting Only Water
Honda was one of the first automakers to begin focusing attention to hydrogen as a possible
solution for issues such as global warming and depletion of fossil fuels. Honda has been
positioning the FCV, which emits only water, as the ultimate environmentally-responsible vehicle
and has taken a proactive approach to the research and development of FCVs since the late 1980s.
FCVs are fuelled by hydrogen stored in their tanks. The hydrogen is not burned, but is used to
react inside the fuel cell with oxygen in the air, creating electricity, which powers the motor to
make the FCV move. The CLARITY FUEL CELL fuses the ease of use of a gasoline-powered vehicle
and vlaues that are unique to a FCV at a high leel. This fusion gives this sedan-type FCV high value and potential to set a benchmark for FCVs now and in the future.