Our Strengths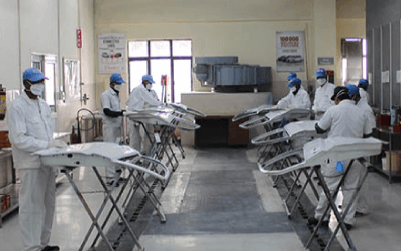 Manpower
Honda customer service is all about Honda Quality, Honda People. Honda invests in recruiting, training and certifying the manpower at our dealerships so as to result into a delightful service experience and a perfect repair quality.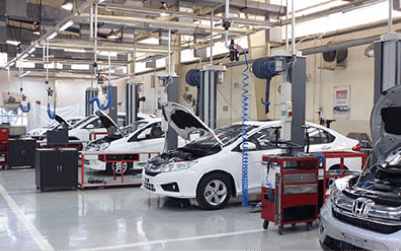 Infrastructure
State-of-the-art infrastructure and world class Tools & Equipment are the mainstay of quality and efficient repairs at Honda dealerships.
Customer centricity is at the heart of Honda's Customer service.
We always strive to launch innovative solutions that offer complete peace of mind during vehicle ownership. It gives us immense pleasure to announce the launch of Honda ProCare Customer Service aimed at providing a delightful customer experience through the bouquet of our Professional, Proactive and Proficient Services.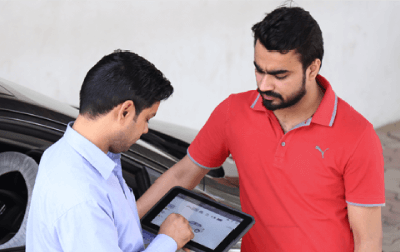 Professional Service
We offer you the Honda experience, everytime through :

Online service booking

Quick Service and Express Body & Paint repairs

Qualified and Skilled dealer manpower
Proactive Service
We offer you a hassle-free ownership through our:

Extended Warranty and Anytime Warranty programs

Roadside Assistance program

Honda Care Maintenance Packages

Upcountry camps and service events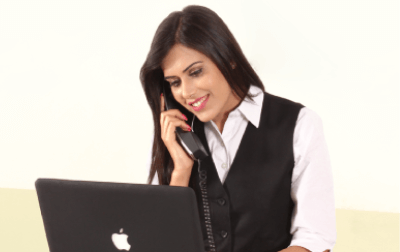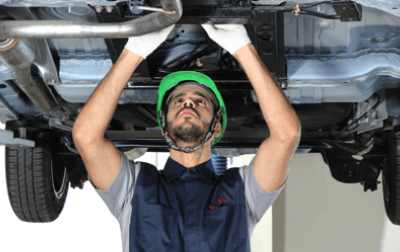 Proficient Service
We offer you complete peace of mind in repairs:

Fixing it right the first time approach

State-of-Art tools and equipment

Globally proven Standard Operating Processes

Superior quality of our Honda Genuine parts
We believe, adding value to service experience even in a slightest way is the key to a long lasting and fulfilling customer relationship. At Honda, we are always trying to connect with you through product videos, Service events and Maintenance tips.
We are always on a lookout in finding ways to enhance our services and your 'Honda Experience.' Please continue to let us know your feedback for our continuous improvement.
Welcome to Honda Service experience, Welcome to Honda ProCare.